Fertilizer reduction targets pitting farmers against federal government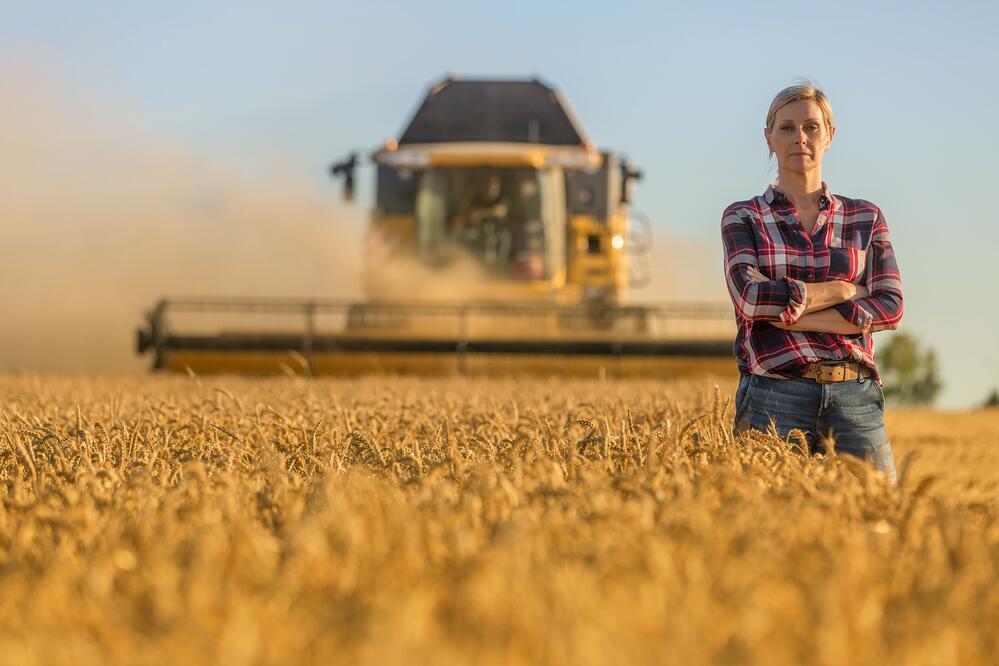 Farmers argue the tactic to lower emissions will reduce yields at a time when food security is a major concern 
by Robert Shelton – Financial Post
A federal government plan to mandate that Canadian agribusinesses reduce their use of nitrogen fertilizer in order to lower greenhouse (GHG) gas emissions is facing pushback from business and agricultural groups, who argue it will reduce yields at a time when food security is a major concern.

Agriculture Canada has maintained that reducing nitrous oxide emissions associated with synthetic nitrogen fertilizer use is necessary to achieve net-zero by 2050 and wants their levels reduced 30 per cent below 2020 levels by 2030.

However, the Canadian Federation of Independent Business (CFIB) came out against the proposal last week and wants to ensure that emission reduction targets for farmers remain voluntary.

"Coupled with rising costs and labour shortages, they are wondering how they're going to continue saving the world" 

– Taylor Brown

"While the government of Canada's objective is to set a national target to reduce emissions, the primary method to achieve this is not to establish a mandatory reduction in fertilizer use," said CFIB policy analyst Taylor Brown.

Nitrogen fertilizer is an "essential element" for farmers, Brown said, driving increases in Canadian crop yields which lead to increased grain sales and exports, record farm cash receipts and prosperity for Canadian farmers and their families.

The CFIB said that in a recent survey, nearly three-quarters (72 per cent) of farmers said that crop yields and overall food production will fall if they are forced to reduce their use of nitrogen fertilizer.

Brown said it means that would make farmers less profitable or less competitive.

"Coupled with rising costs and labour shortages, they are wondering how they're going to continue saving the world," Brown said.

Industry groups are also against the government's plans. Fertilizer Canada opposes the federal government's emission reduction target, citing a potential $48-billion loss in farm income if fertilizer reduction is mandated.

Jake Leguee, who farms near Weyburn, Sask., and is vice-chair of Saskatchewan Wheat Development Commission (SaskWheat), said that nitrogen fertilizer is the most important nutrient on farms today.

"Without using fertilizer, our crop yields will obviously suffer," Leguee said.

Leguee is opposed to any move by the federal government to reduce fertilizer use, primarily because he believes there is no good current data as to where emissions are at today.

The federal government bases its emission models on how many tonnes of fertilizer are sold throughout Canada each year. This is a bad metric, Leguee said, because farmers often end up using less fertilizer than they purchased.

"Just because one buys it doesn't mean one is going to to use it that year," Leguee said.

The only way a reduction in fertilizer use would work is to know what emissions are on every farm and every field in Canada. "We are nowhere near having that level of data," Leguee said, adding it will take many years and a lot of money to get there.

Instead, Canada would be much better off if the federal government focused more on crop variety development. Leguee said the Canadian Wheat Research Coalition (CWRC) has produced several reports detailing how developing crop varieties with higher yields has benefited farmers.

Research shows that synthetic nitrogen (N) fertilizers used in crop production processes can act as a significant source of greenhouse gas emissions (GHG), with rising levels of GHG in the atmosphere producing global warming.

The Canadian agriculture industry accounted for approximately 10 per cent — or 73 metric tonnes of carbon dioxide equivalent (CO2e) — of the country's GHG emissions in 2019, according to Agriculture Canada. Based on 2019 data, emissions from synthetic fertilizers accounted for 12.75 Mt CO2e fertilizers of overall agricultural emissions. A 30 per cent cut would mean a reduction of approximately 4 Mt of CO2e.

The CFIB's position was made in response to Agriculture Canada's consultation period, which has been extended until Aug 31.
Financial Post is part of the Postmedia Network
In our September issue we examine the impacts of extreme weather on this year's tax relief for livestock producers, the latest red meat and heart disease study, the 2022 Canadian Beef research and innovation awards, food inflation in the Canadian north, skilled labour shortages, and much more!